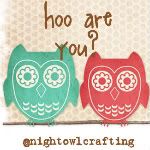 1. Do you sing in the shower or car when no one else is listening?
Actually yes i sing in the car all the time.
2. Do you have a nickname you go by now or growing up?
My grandmother use to call me Mandy Pandy
3. Do you speak another language?
No, but I want to learn French
4. Where is you favorite vacation spot?
St. Louis, MO
5. What do you cook the most for dinner?
spaghetti, seems to be the favorite in my family so thats what i make the most